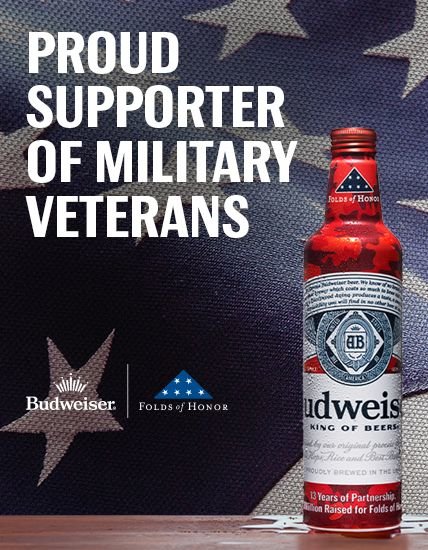 We are proud to serve those who serve
For more than 150 years, our employees and family of wholesalers have proudly supported our armed forces, veterans and military dependents.
As Folds of Honor's longest-serving partner, Budweiser's proud to celebrate 13 years of providing life-changing scholarships for military families. Service never stops, and neither will we.
In service to Budweiser's larger commitment to the military and through its unwavering partnership with Folds of Honor over the last 13 years, Anheuser-Busch, its brands and wholesaler partners have donated $21.7 million, providing life-changing scholarships to the families of fallen or injured heroes.
Click here to Support Folds of Honor